BBQ Master Kamado XL Pro matt black
The all-rounder among Kamado grills with optionally available Outdoor Kitchen Trolley
What happens when ceramic grills from the Asian region are further developed by Swiss grill professionals?
The best ceramic grill you can imagine is created!
The ceramic housing is 3 cm thicker than all other ceramic grills. Together with a newly developed fiber mesh seal and a strong lock, this ensures that the BBQ Master Kamado XL Pro does a better job of keeping the heat and moisture
...
What happens when ceramic grills from the Asian region are further developed by Swiss grill professionals?
The best ceramic grill you can imagine is created!
The ceramic housing is 3 cm thicker than all other ceramic grills. Together with a newly developed fiber mesh seal and a strong lock, this ensures that the BBQ Master Kamado XL Pro does a better job of keeping the heat and moisture of the food inside the grill. Even if you grill in winter, you only need a little coal or wood: just one fire is enough for 3 to 4 hours of grilling and for 8 to 10 hours of fuming.
Further improvements:
The new Top-Vent can be removed to light the fire and then provides optimum protection against rain penetration. The air supply can be easily regulated thanks to a scale.
Thanks to the spiral spring, the lid is easy to open.
The new, slightly wider trolley is made of stainless steel and coated with silver; it ensures optimum stability.
For burning the charcoal in the Kamado XL Pro, we can supply you with an optional matching electric light stick and matching premium charcoal from a traditional charcoal burner.
The ash drawer can simply be pulled out and emptied.
On a même pensé à une mangeoire en acier inoxydable pour le bois fumé.
Even a stainless steel feeder for smoked wood was considered.
New, thick metal bands, a newly developed stainless steel handle and a screwable chip feeder as well as two stainless steel side shelves with the possibility to hang up grill tongs etc. complete the noble equipment.
The BBQ Master Kamado XL Pro with its diameter of 54 cm offers plenty of space for barbecuing, but only requires a footprint of 67 x 67 cm. With its temperature range of 80 to 380 °C it is suitable for low cooking, grilling, smoking or as a pizza oven. The temperature is controlled by 2 sliders.
Delivery incl. trolley with 4 ball-bearing hard rubber wheels and two foldable side shelves for grills and accessories.
Optional accessories (not included):
Outdoor Kitchen Trolley
Split multilevel grill grate system
Gas module (still under development)
Quantity: 99 kg
Version: Schwarz Matt
EUR 2,290.00
EUR 1,490.00
incl. VAT
Shipping costs: EUR 0.00
Features
Value for money for your Kamado
At BBQ Master you get more for your money, because we sell all grill products directly to our customers, without intermediate trade. This enables us to offer you high-quality products at a much lower price than you would otherwise find on the market. Where we never save is in quality: BBQ Master Kamado consist of a high-quality ceramic shell that defies wind and weather. The outer, glazed cover becomes much less warm than that of metal grills, which not only reduces the risk of burns. The metal attachments are made of high quality stainless steel.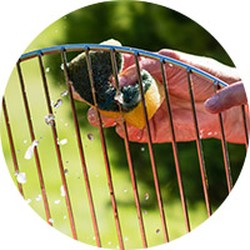 Easy cleaning of your Kamado
The BBQ Master Kamado is extremely user-friendly to clean: Heat the Kamado to a temperature of around 300 °C for this purpose. Use our practical grill brushes for easy cleaning of the grates. When cold, remove the remains of the old ash before the next barbecue. Use the BBQ Master ash tool to separate any remaining charcoal from the ash. With the BBQ Master ash shovel you can quickly remove the few excess ashes from the camado. (all working tools are also available as accessories from us)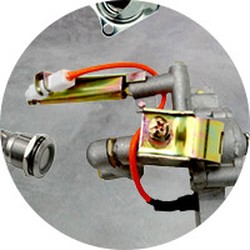 Replacement parts
We have a complete range of spare parts for all BBQ Master Grills. From burners to temperature indicators to ignition systems. If it had to be, we could build a whole grill from all the individual parts! Detailed information can be found in the category «replacement parts».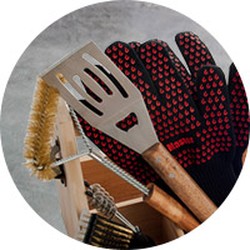 Wide range of accessories
Do you want to use your grill as a smoker? No problem: you''ll find the right smoker box in our accessory range. We also offer everything from pizza stones to the chicken seater to cleaning utensils; everything a fan of the barbecue could ask for.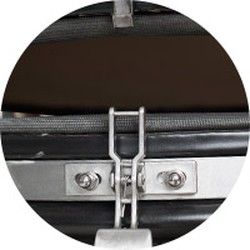 Lock for tight closure
Thanks to the lock, the Kamado remains tightly closed at all times and moisture and heat cannot escape during grilling.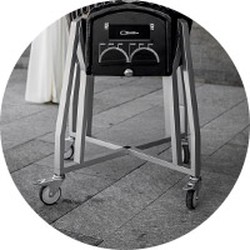 Stainless steel base with four swivel castors
The sturdy base provides a secure hold. It has four swivel castors, two of which have brakes, with the help of which the Kamado can easily be moved to another location.
Infinitely adjustable spiral spring for the the hood
Thanks to the newly developed, infinitely adjustable spiral spring, the lid can be opened easily and fixed in any desired position.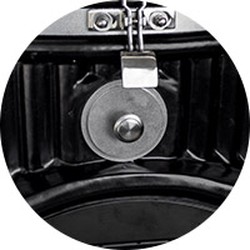 Screwable chip feeder
This BBQ Master Kamado has an opening for the introduction of smoked wood. This makes it possible to add new smoked wood at any time without opening the lid of the Kamado. Thus no valuable heat is lost when refilling. The specially designed rotating shovel makes it easy to fill the wood chips.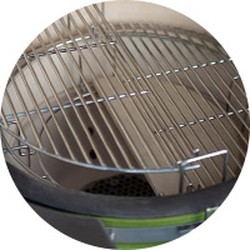 Optional multilevel grill grate system
Want to grill directly and indirectly at the same time? It's a breeze with this grill rack system: For example, you can grill steak fast with direct heat on one level and then let it continue cooking slowly on the other level without having to adjust anything on the Kamado. The set consists of 2 cordierite deflectors, 2 grill racks and a ring stand with a wok recess. The inserts can be placed independently and allow the temperature to be adjusted to suit the food, quickly and precisely.
Air supply scale setting
Thanks to the listed temperature ranges Smoke, Sear and Grill, you have the temperature in the grill under control at all times.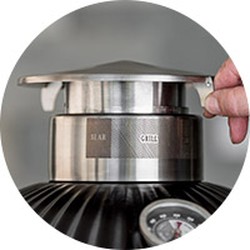 Top-Vent adjustment scale
The new Top-Vent can be removed to light the fire and then provides optimum protection against rain penetration. The air supply can be easily regulated thanks to a scale. Thanks to the listed temperature ranges Smoke, Sear and Grill, you have the temperature in the grill under control at all times.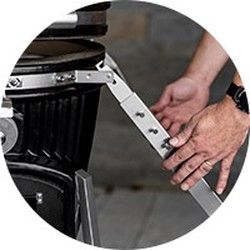 Folding side shelves
The stainless steel side shelves provide a secure hold and can be folded in effortlessly to save space.
High quality, lockable swivel castors
This BBQ Master Grill has four high-quality ball bearing swivel castors, two of which are lockable. The running surfaces are made of durable hard rubber.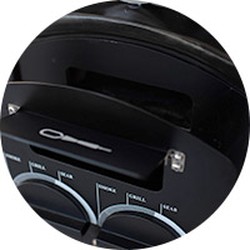 Removable ash drawer
Annoying ash scraping is definitely a thing of the past with this model. Let the ashes cool down, remove the drawer and dispose of the ashes. And your grill is ready for the next use.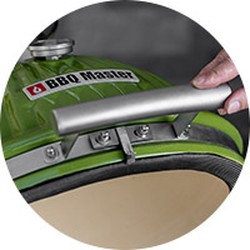 Large thermo-insulated stainless steel handle
Thanks to the thermal insulation, you will always stay cool even when the grill is very hot.
Fibre mesh lid gasket
The newly developed fibreglass seal keeps the heat and moisture even better inside the grill.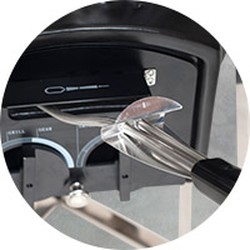 Electric bar insert for easy firing
To light the charcoal, we supply an optional electric lighting rod for the Kamado Pro series. The charcoal is ignited quickly and efficiently through the corresponding opening.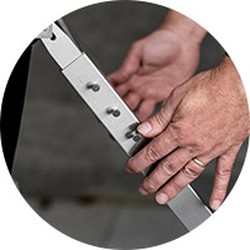 Hanging devices for barbecue cutlery
Thanks to the six practical hanging devices, you always have your barbecue cutlery to hand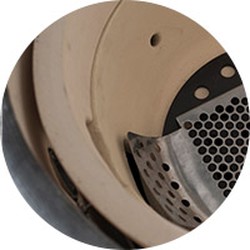 3cm thick firebrick inserts
The high-quality fireclay inserts ensure optimum heat insulation.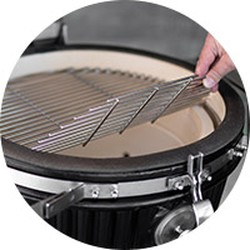 Stainless steel grill grate with charcoal refill flap
Thanks to the practical charcoal refill flap, you can refill charcoal at any time in a few easy steps.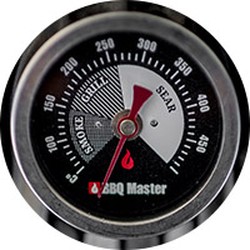 Integrated temperature display Kamado
The perfect cooking level is the prerequisite for crispy grilled meat. Smoking, grilling and searing has never been so easy! Thanks to the listed temperature ranges, you have the temperature in the grill under control at all times.
Properties overview
BBQ Master Kamado XL Pro with continuously adjustable temperature up to 380°C
Grill surface: 47 cm
Stainless steel grill with charcoal filling flap
Removable ash drawer
Screw-in pellet feeder
Stainless steel chimney for protection against rain
Fiber-Mesh cover seal
Electric fire starter insert for easy ignition
Carbon grill with stainless steel fire starter protection
3 cm thick fireclay structure
Temperature display
2 side shelves with hanging devices
Stainless steel base with four swivel castors
Technical data
Footprint 67 x 67 cm (with shelves folded out 124 cm)
Packaging dimensions (W/H/D) 74 x 79 x 75 cm
Grill diameter 54 cm
Diameter of grill surface 47 cm
Weight 95 kg
Height incl. trolley 124 cm
Wall thickness ceramic 3 cm
Videos
Passend zu BBQ Master Kamado XL Pro matt black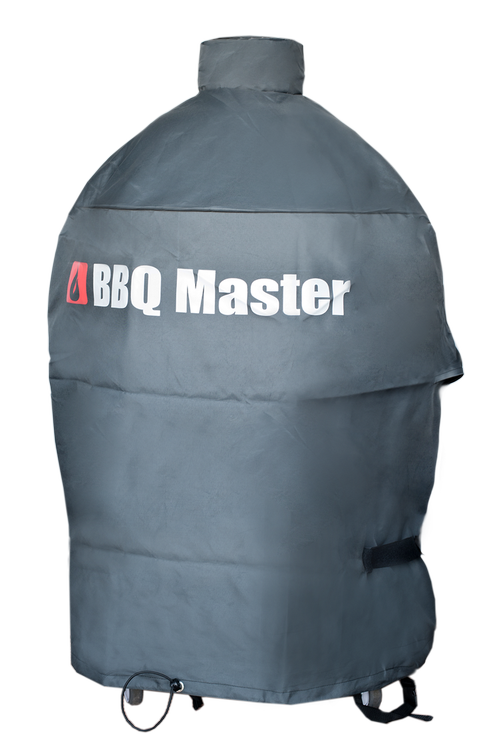 Cover Premium Kamado XL Pro
Protect your grill with this top-quality cover!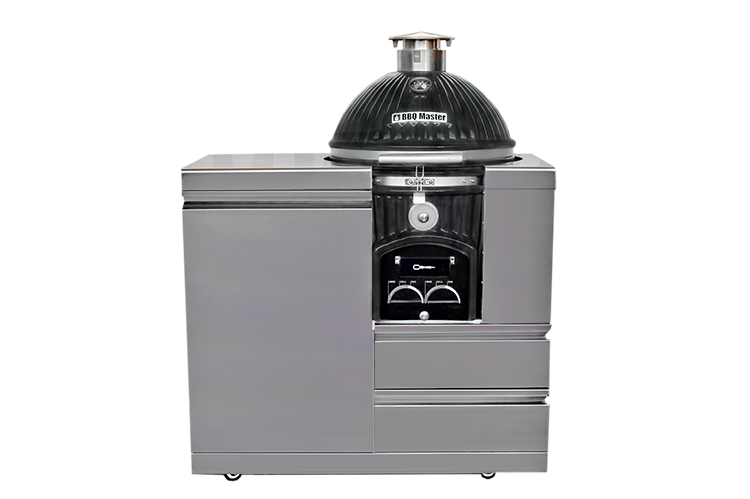 Outdoorkitchen Kamado Trolley
The perfect stainless steel trolley for your Kamado Grill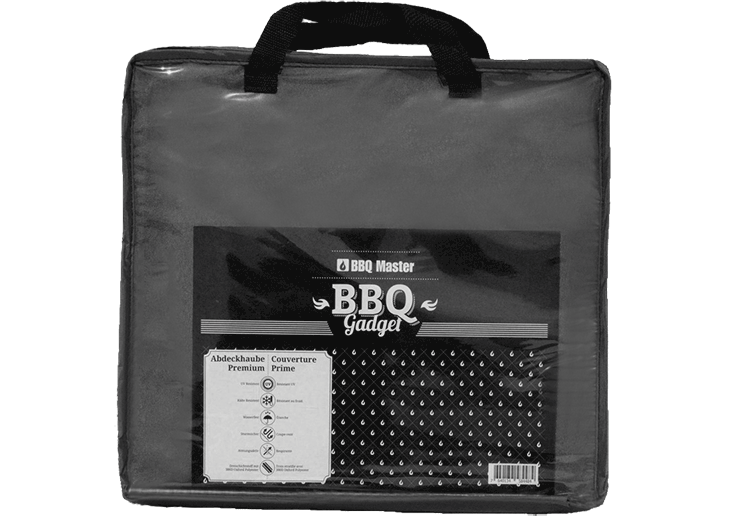 Cover Premium Outdoorkitchen Kamado Trolley
Protect your outdoor kitchen with this first-class, expandable cover!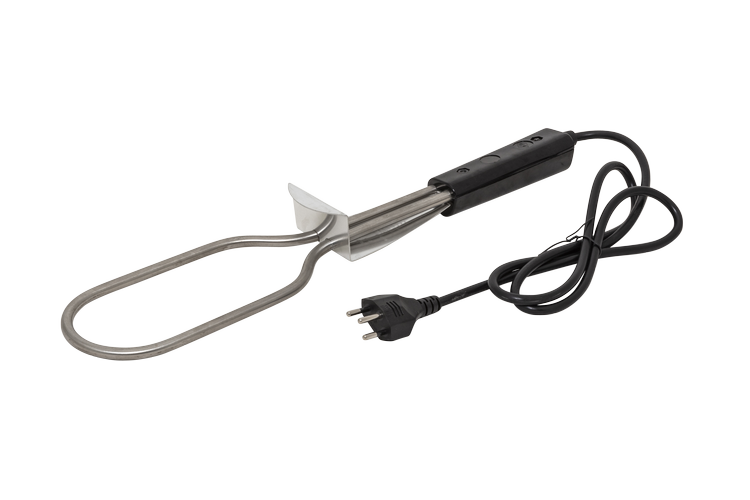 Elektrischer Anzündstab
Quick and easy lighting of your charcoal grill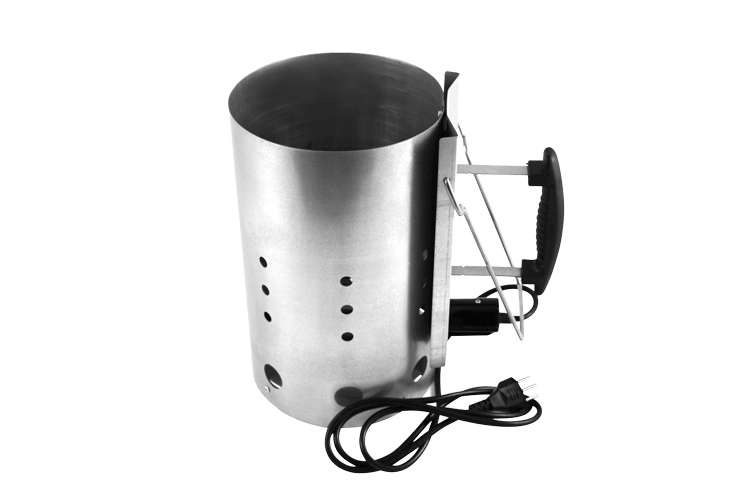 Electric Charcoal Chimney
Perfect for glowing charcoal or briquettes in less than 5 minutes. Eliminate the need for liquid lighter or kindling cubes.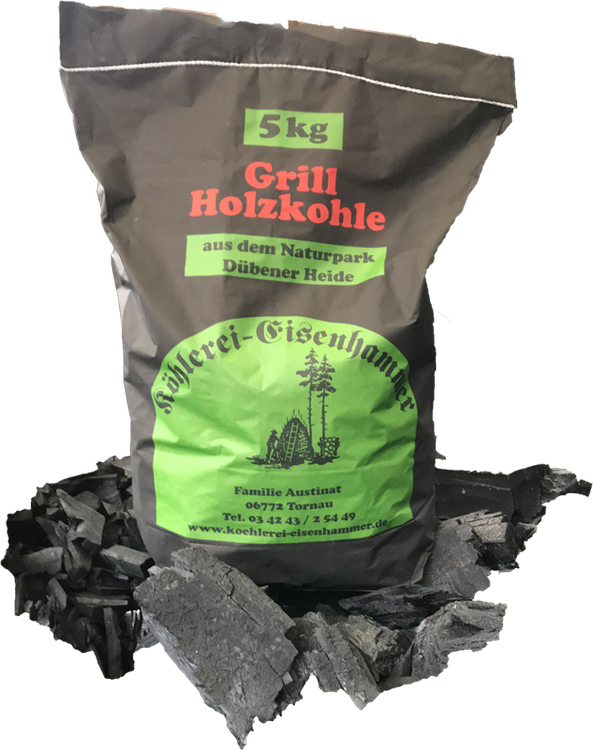 Beech wood charcoal 5 kg
The sustainably produced charcoal from beech wood
Coal shovel / Ash shovel
Get the job done quickly and cleanly thanks to this specially shaped coal and ash shovel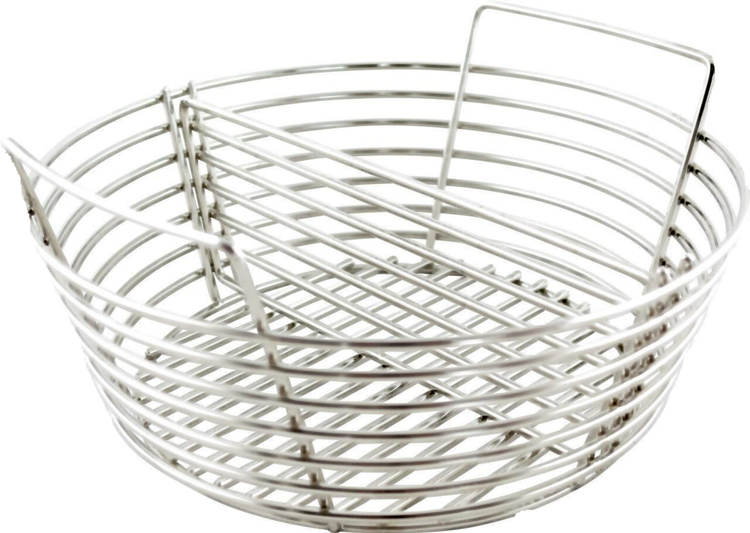 Coal basket 21" 23"
Direct and indirect grilling has never been so easy!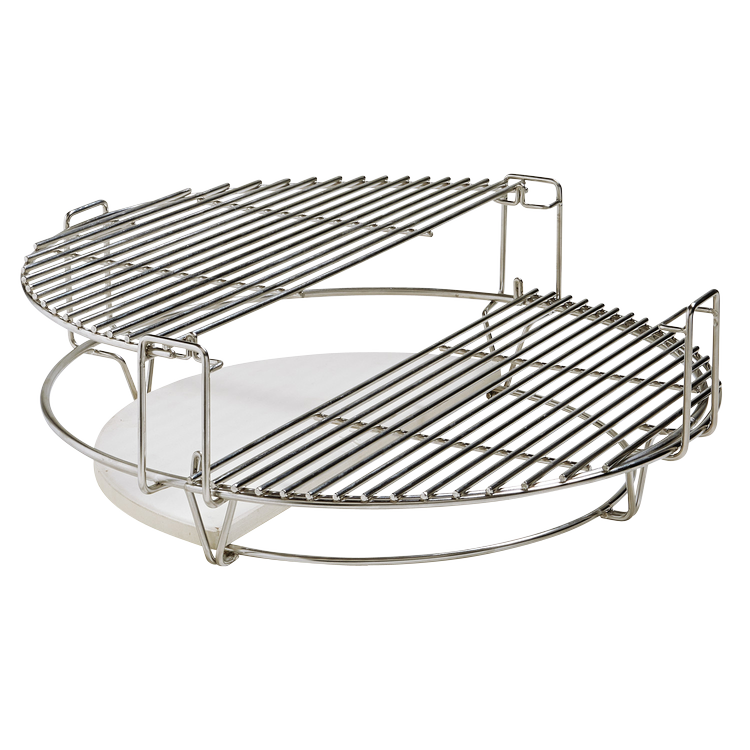 Divide & Conquer System for Kamado XL Pro
The universal multilevel grill grid system for your Kamado XL Pro
EUR 215.00
EUR 179.00
incl. VAT
Half moon cast iron grate and plate Kamado XL Pro 20 "
Flexible cast iron grill plate and grill grate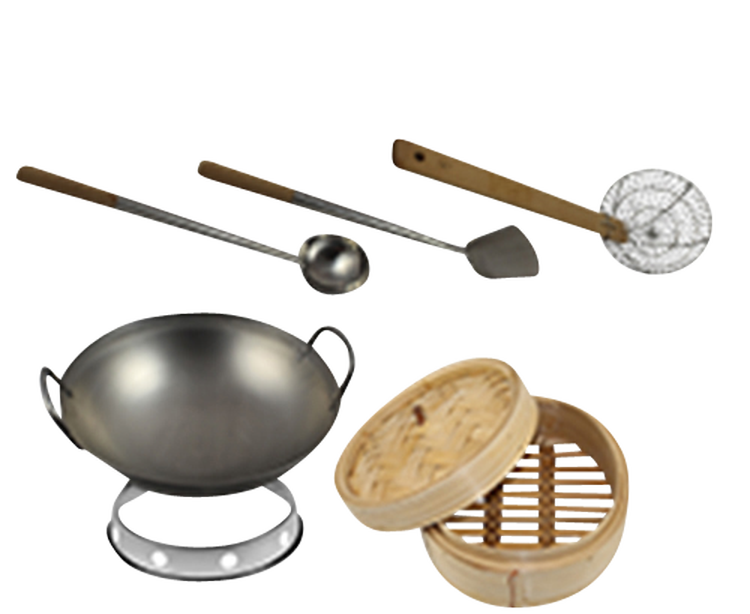 Wok set 6 pieces universal
Universal wok set for use on gas and Kamado charcoal grills, or on the stove in the kitchen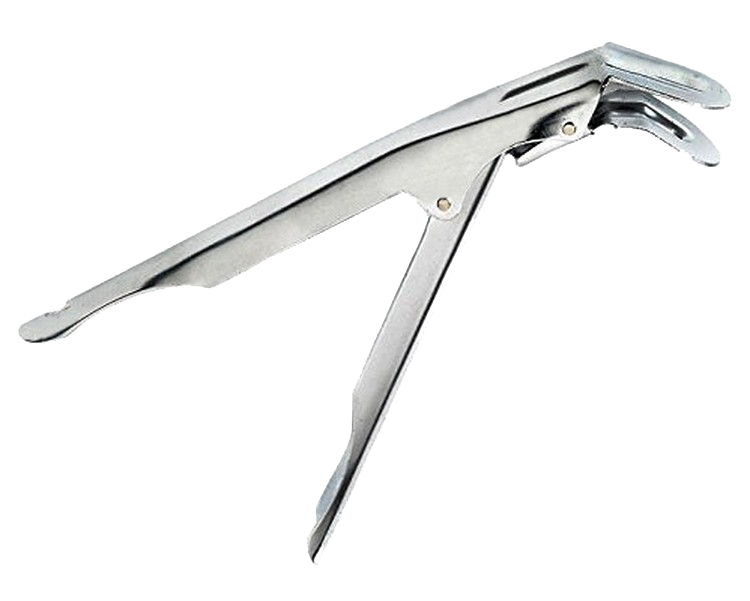 Grill grate tongs
Easy to move the grill grate when hot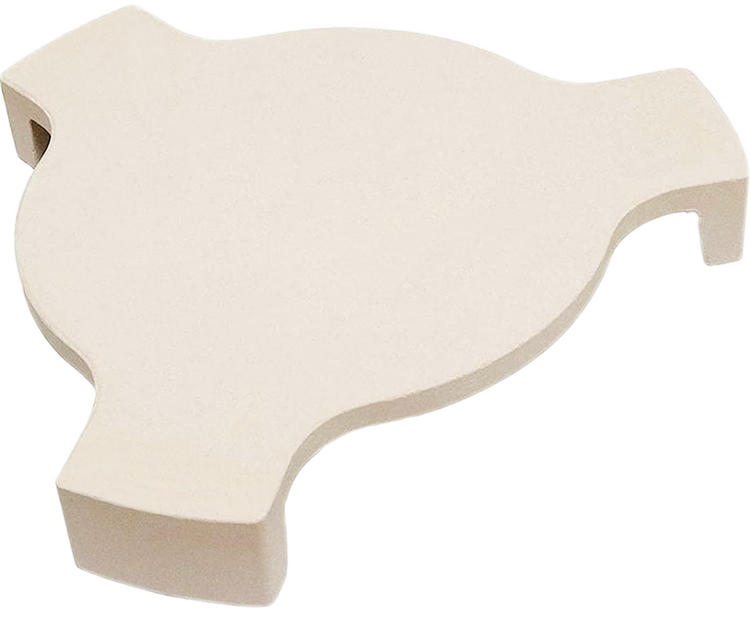 Heat distribution plate with feet XL / XL Pro 21"
For even heat distribution and indirect grilling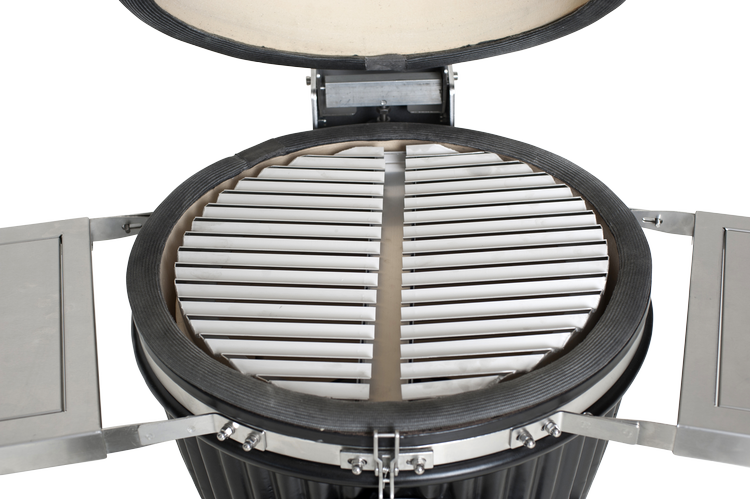 Argentine Grill Grate XL / XL Pro Round 44.5 cm
The new grill grate with V slats and grease drip tray ensures perfect heat distribution and is gentle on the grill and food
Himalaya salt block round- Hot Stone 30 x 5cm
The natural grill or cooling base - with spice effect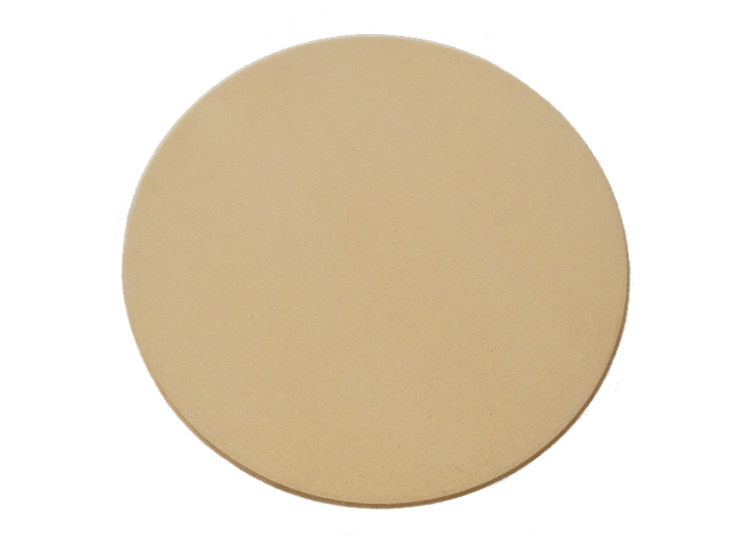 Pizza Stone XL
Makes cooking a pizza "easy as pie".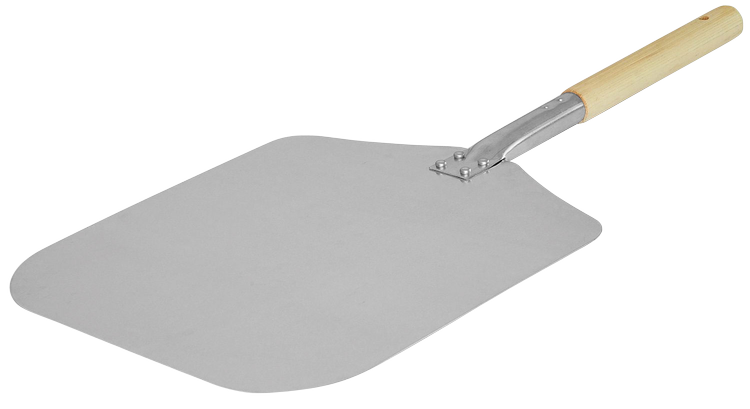 Pizza Peel
Use this elegant pizza peel to quickly and easily lift your perfectly baked pizza off the pizza stone
Pizza knife
Cut your favourite pizza easily and quickly!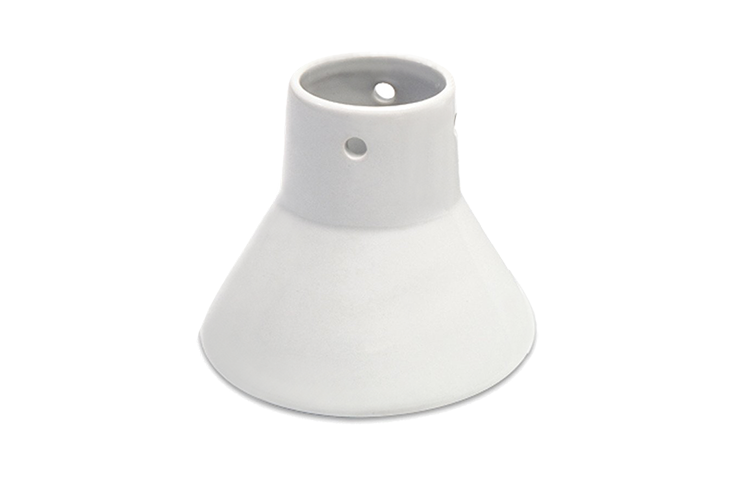 Chicken Grill Stand
With the Poulet Grill Stand your poultry will be juicy and aromatic
EUR 49.00
EUR 29.90
incl. VAT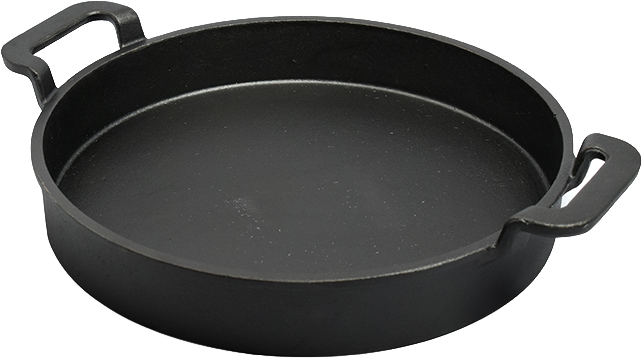 Cast iron pan
Searing at high temperatures is no problem for the cast iron pan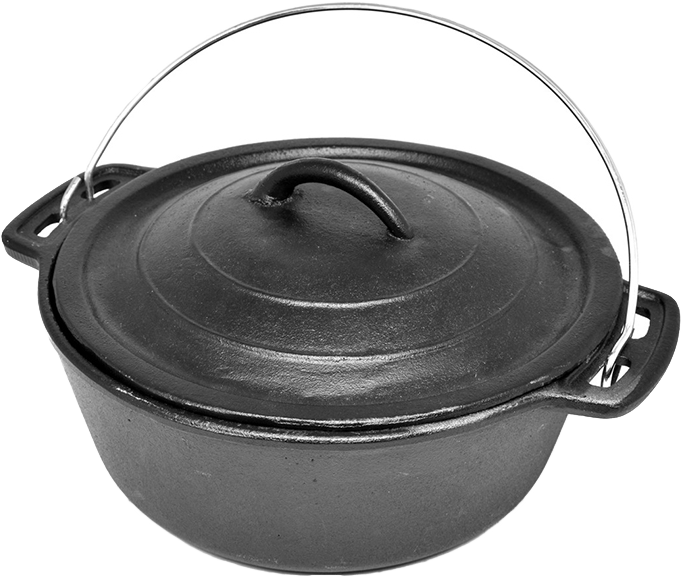 Cast iron pot / DutchOven
The cast iron pot can be used for cooking, slow cooking and roasting.

Cast grate tongs / cast pot tongs
Pliers for picking up the cast iron grate, or the casting pot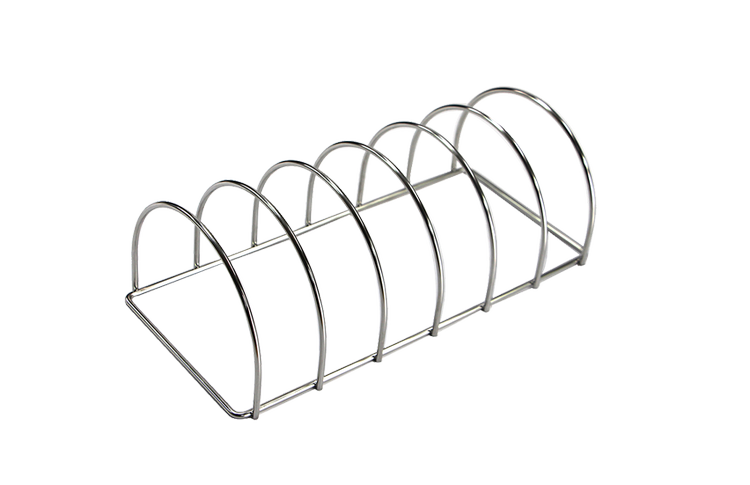 Rib rack for 6 pieces
The rib rack is ideal for cooking spare ribs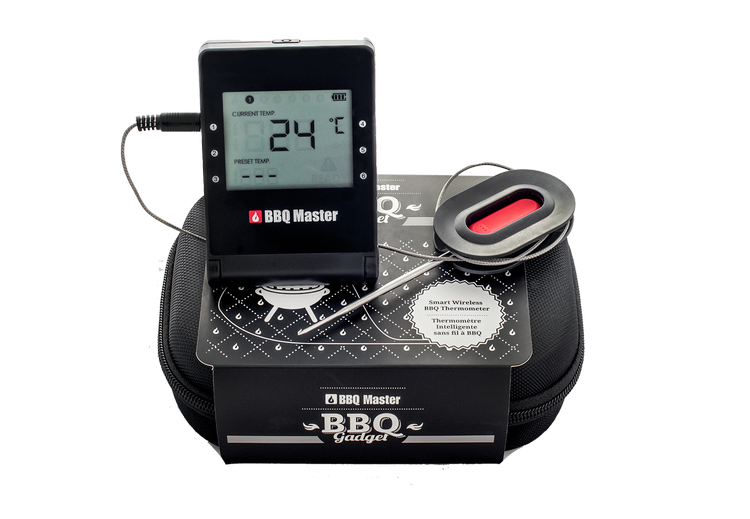 Smart Wireless BBQ Thermometer with one probe
Perfectly grilled - for everyone: With this smart thermometer you can easily monitor your barbecue food via app. Even from a distance.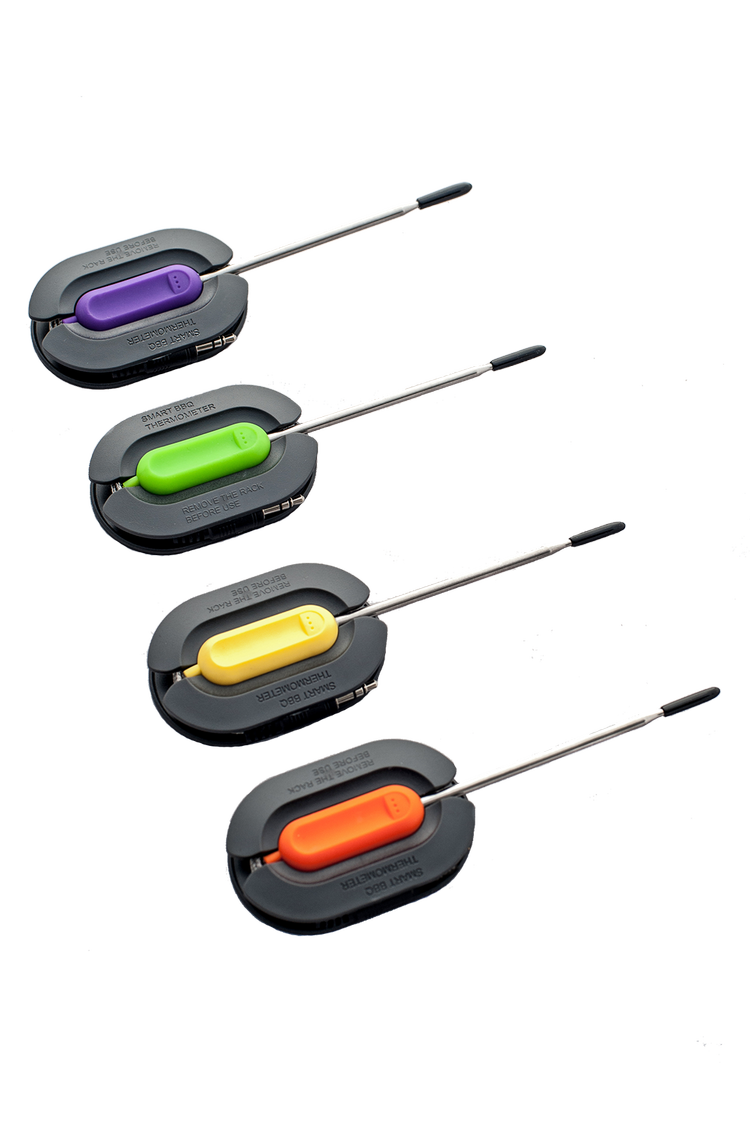 Thermometer probes set of 4
BBQ Master Set with four coloured thermometer probes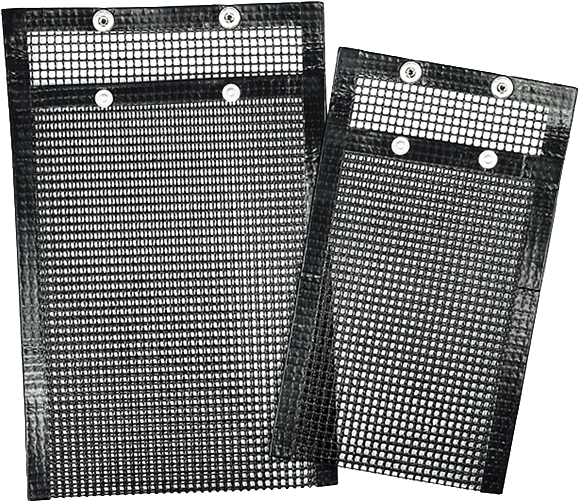 Non-stick Mesh Barbecue Bags Set
Set of two barbecue bags. The food stays safely in the bag during grilling and never sticks to the grill grate again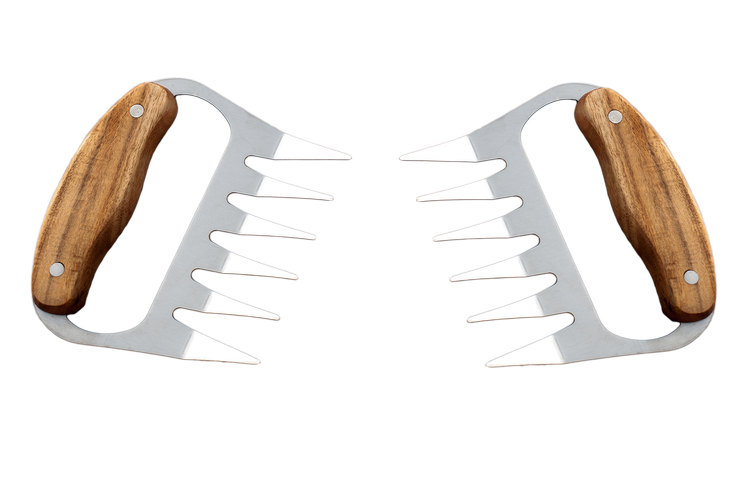 Pulled Pork claws
With robust stainless steel prongs and acacia wood handle, perfect for cutting tenderly cooked meat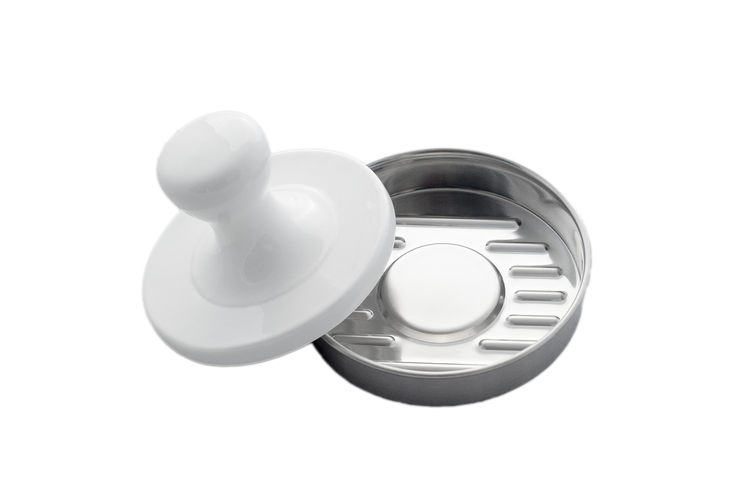 Patty maker
If you want the perfect patty for your homemade burgers, the BBQ Master hamburger press is the perfect solution.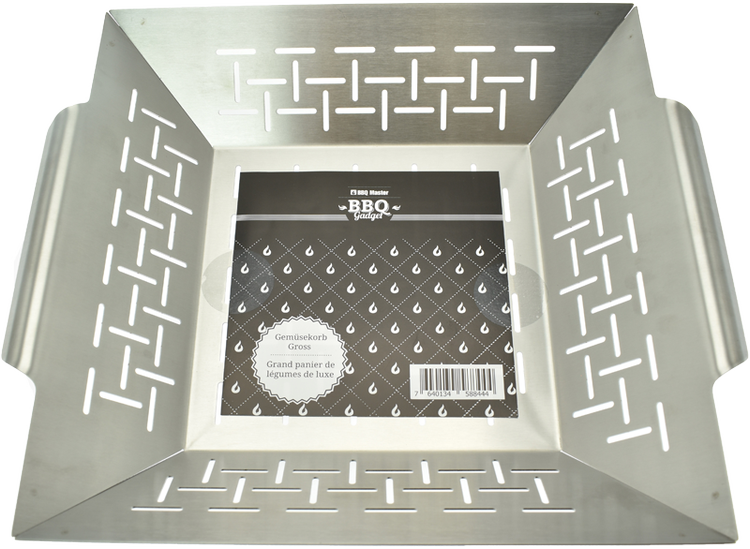 Deluxe Vegetable Basket Large
In addition to vegetables, smaller pieces of meat can also be prepared perfectly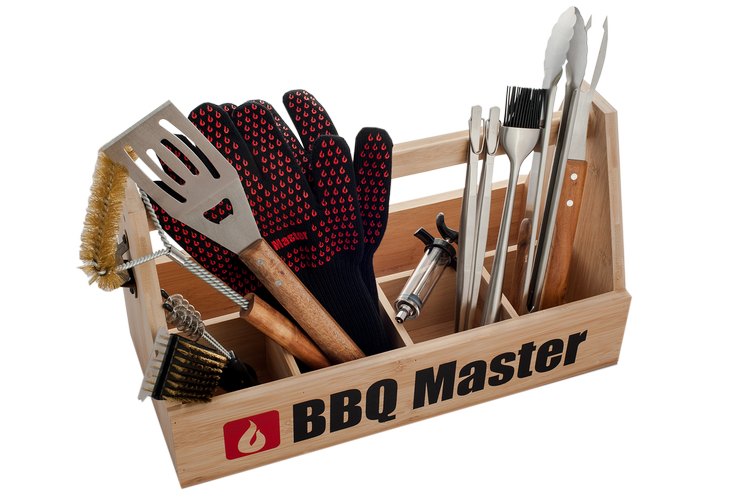 Grill cutlery box Premium Set
The perfect complement to a charcoal or gas barbecue - and therefore also an ideal gift for barbecue enthusiasts.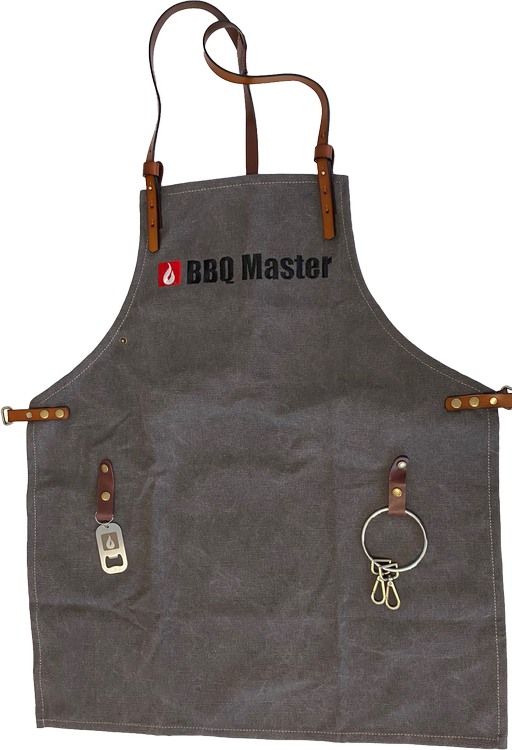 Barbecue apron
The optimal protection for you and your clothes.
BBQ gloves
Secure protection, good grip
EUR 49.50
EUR 29.90
incl. VAT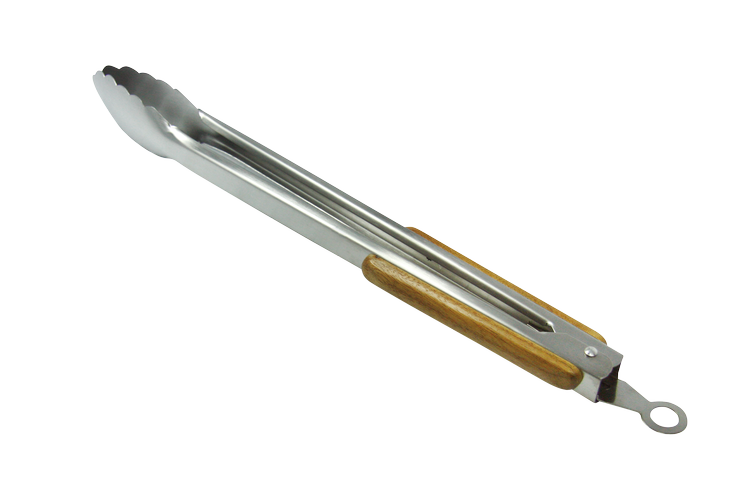 Grill Tongs
The BBQ Master grill tongs let you grip and turn your grilled goodies with ease and precision.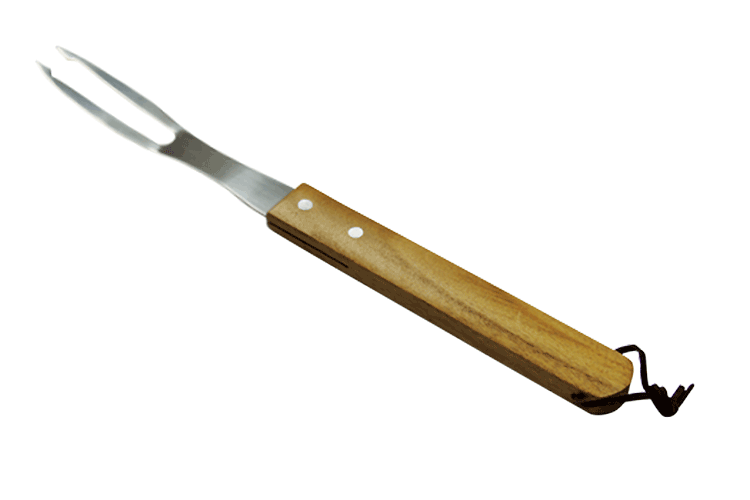 Fork
Keep your hands from the heat - with this extra-long BBQ Master stainless steel BBQ fork.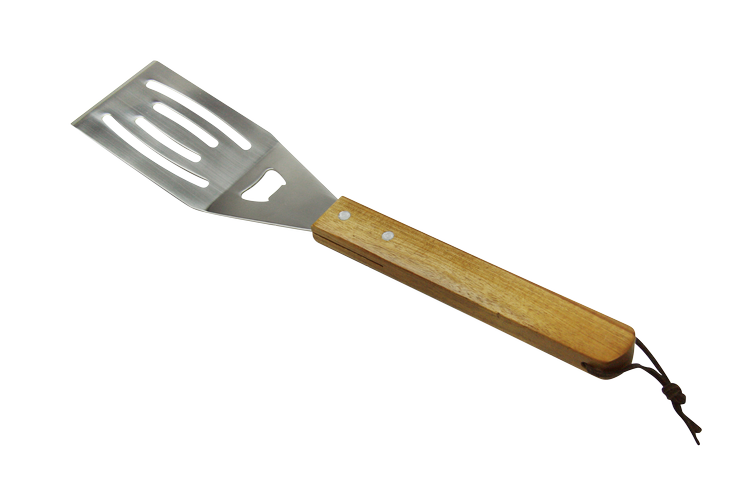 Grill Spatula / Roast turner
This roast turner should be in every household: Indispensable for turning fried food, hamburgers, meat, poultry, etc.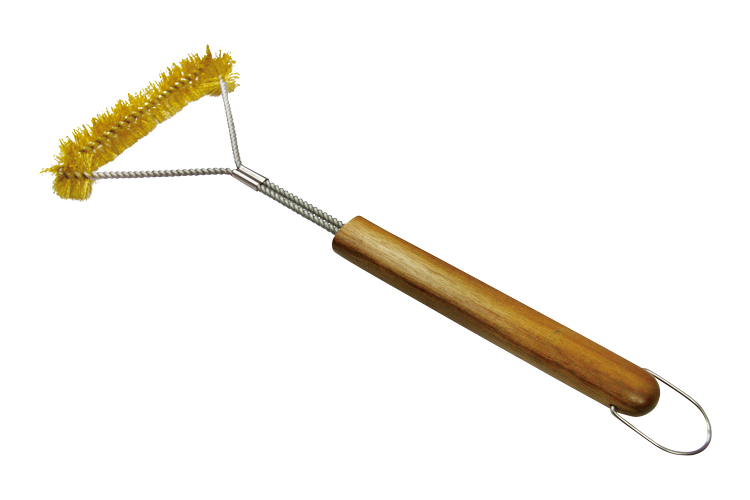 Triangle Brush
Clean your BBQ Grill Master easily and efficiently with the BBQ Master BBQ brush.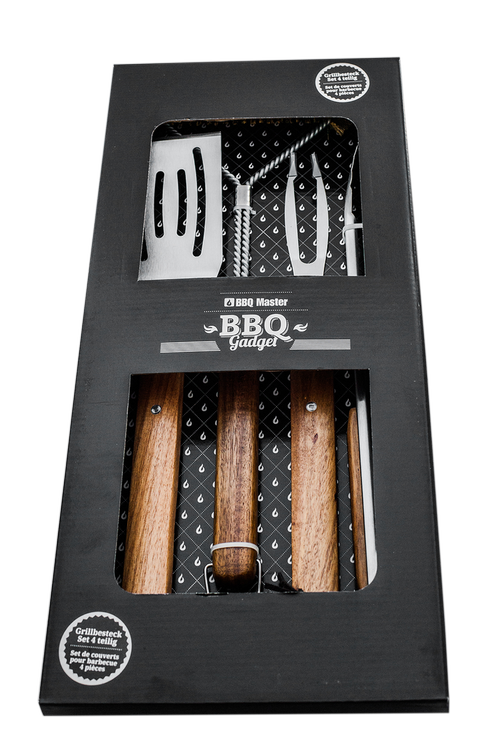 Grill cutlery set 4 pieces
The professional 4-piece barbecue cutlery set made of stainless steel and acacia wood - Ideal for your next barbecue party or as a gift for friends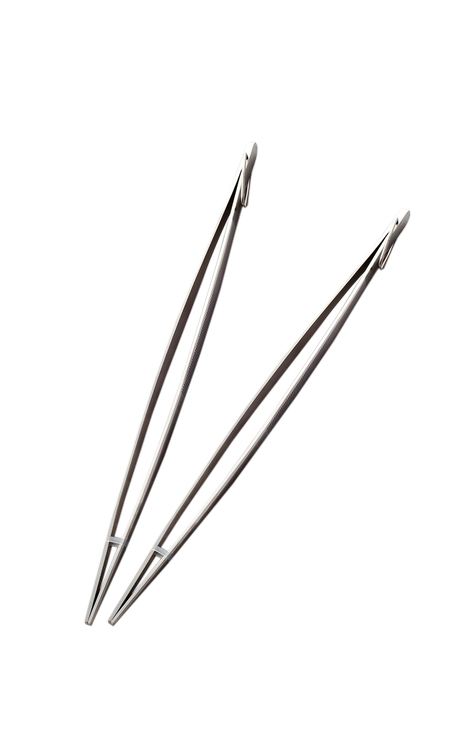 Grill tweezers 2 pieces
The grill tweezers are the optimal tool for the BBQ Master Grill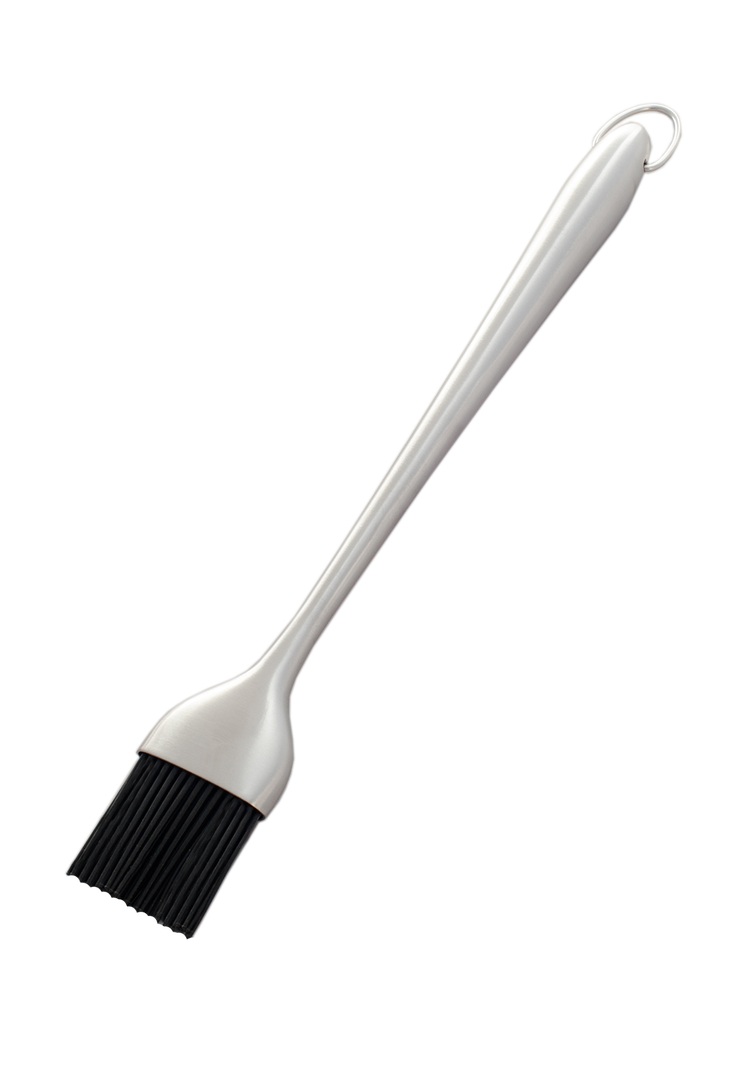 Marinade brush
The extra long marinade brush made of high-quality, food-safe silicone and stainless steel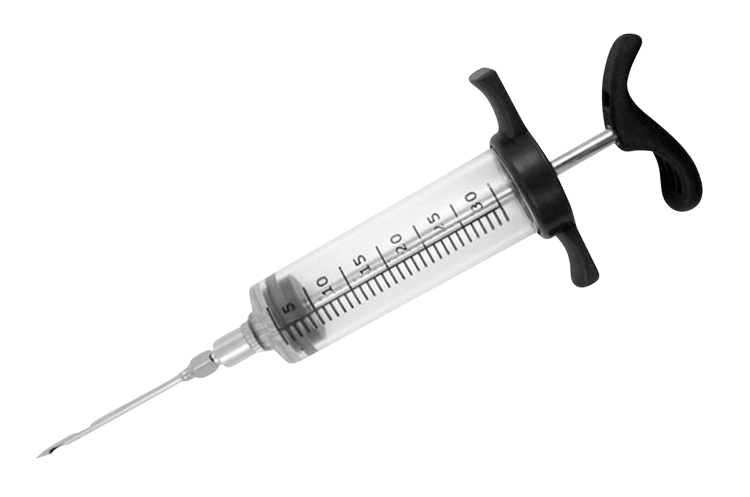 Marinades Injector / Syringe
Now your barbeque will be even jucier - thanks to the BBQ Master marinades injector.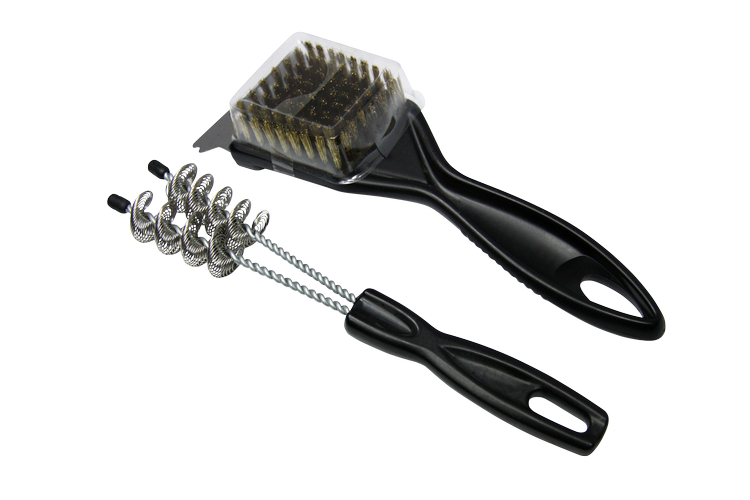 Brush Set
The BBQ Master cleaning set makes barbecue cleaning almost child's play.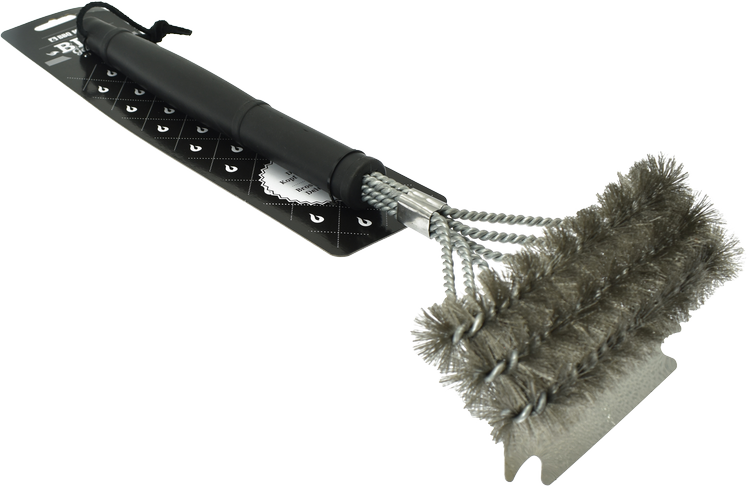 Deluxe 3 Head Grill Brush
Innovative triple head for perfect grill cleaning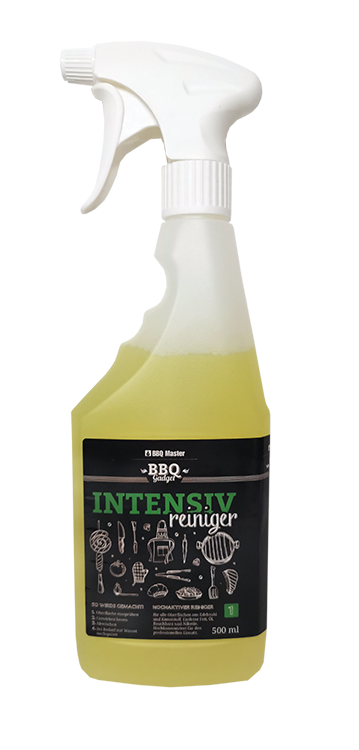 Intensive Cleaner
The highly active professional grill cleaner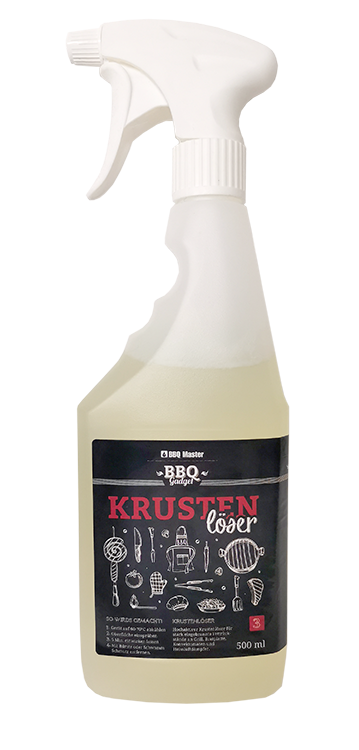 Crust Remover
Highly active crust remover for heavily burnt-in grease residues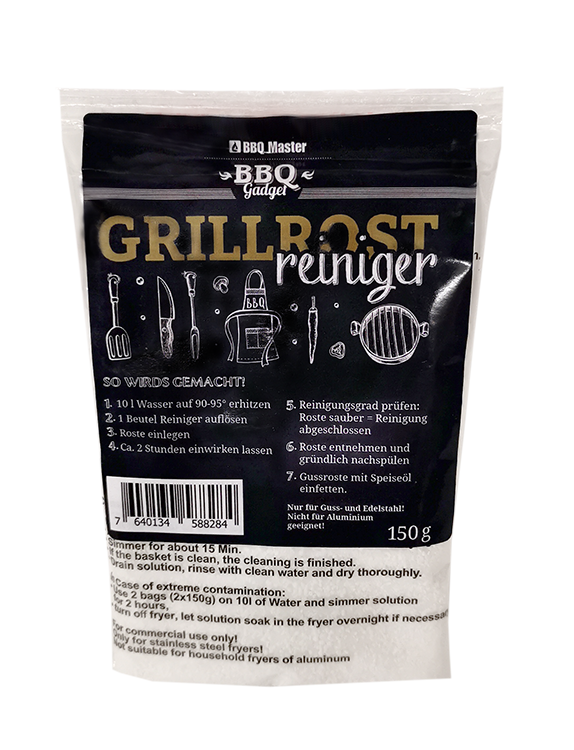 Grill Grate Cleaner
The grill grate granulate removes the strongest incrustations and grease residues on the grill grate and burner cover made of stainless steel.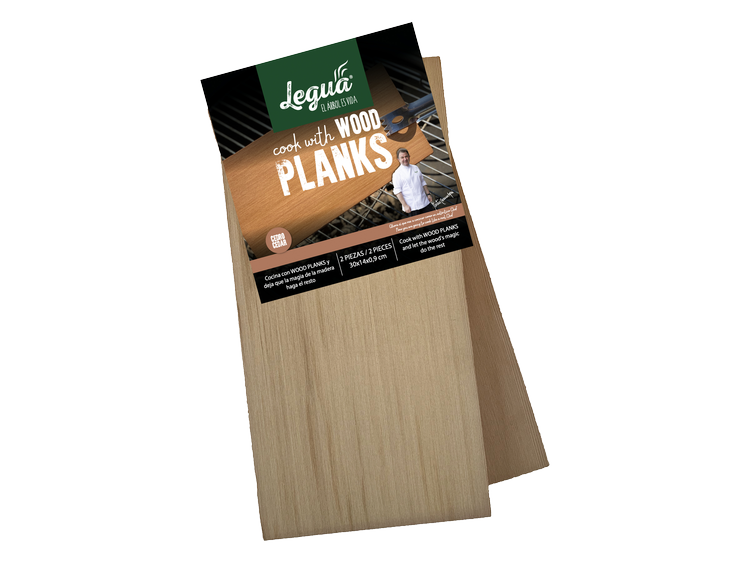 Smoked plank cedar wood
With the two wood planks you give your barbecue a unique smoke flavour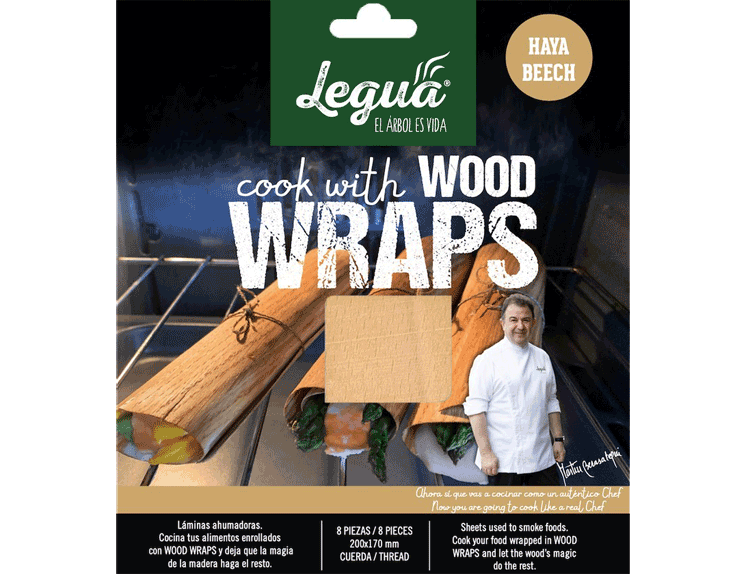 Smoking Wood Wraps Beech
With the eight beechwood envelopes, you give your food a unique smoky flavour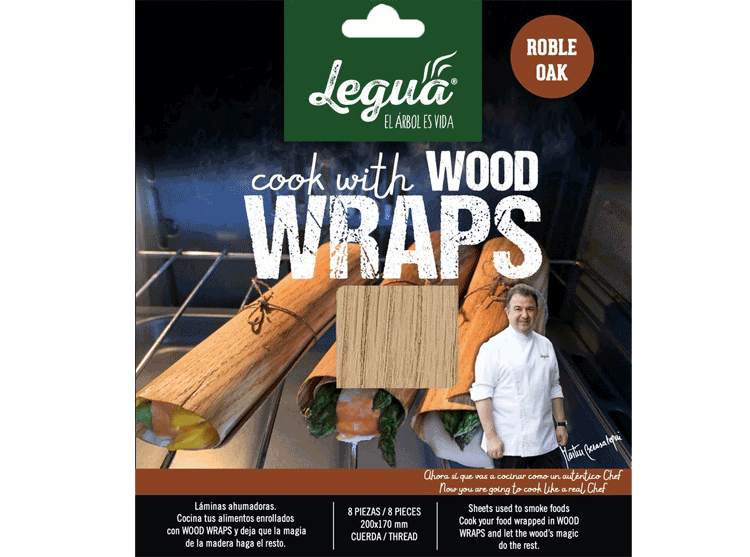 Wood Wraps Oak
With the eight beechwood envelopes, you give your food a unique smoky flavour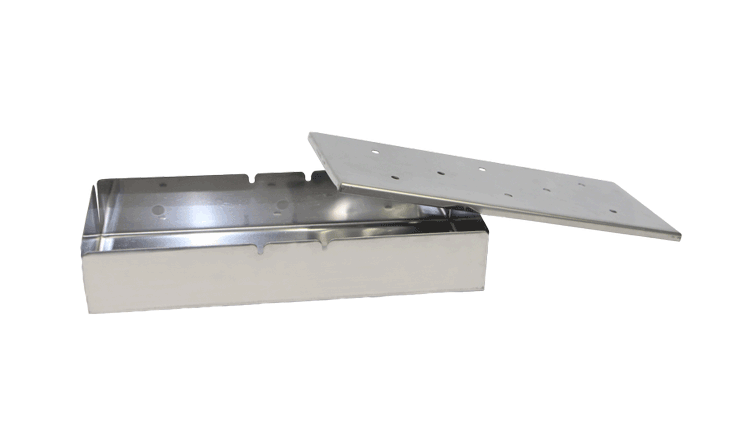 Smoking Box (22.5x9x4cm)
Give your grilled food an unmistakable smoky taste.
Passend zu BBQ Master Kamado XL Pro matt black