Stainless Steel Care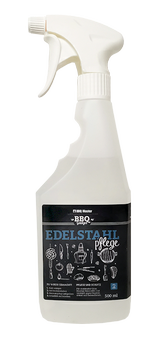 Provides a radiant shine and lasting protection for stainless steel surfaces
The BBQ Master stainless steel care seals fine ground pores on the stainless steel with a wafer-thin anti-static protective layer without getting wet, smeared or greasy. It prevents fingerprints, stains and deep dirt. Thanks to the micro-fine sprayer, BBQ Master stainless steel care can be dosed particularly sparingly.

After cleaning with the intensive cleaner, the stainless steel
...
The BBQ Master stainless steel care seals fine ground pores on the stainless steel with a wafer-thin anti-static protective layer without getting wet, smeared or greasy. It prevents fingerprints, stains and deep dirt. Thanks to the micro-fine sprayer, BBQ Master stainless steel care can be dosed particularly sparingly.

After cleaning with the intensive cleaner, the stainless steel care product is sprayed on finely and evenly and polished with a soft microfiber cloth.
Quantity: 500 ml
EUR 19.90
incl. VAT
Shipping costs: EUR 8.90
Easy to use
Thoroughly clean the stainless steel surface and wipe it dry. Spray on stainless steel care sparingly and polish with a microfibre cloth.
Passend zu Stainless Steel Care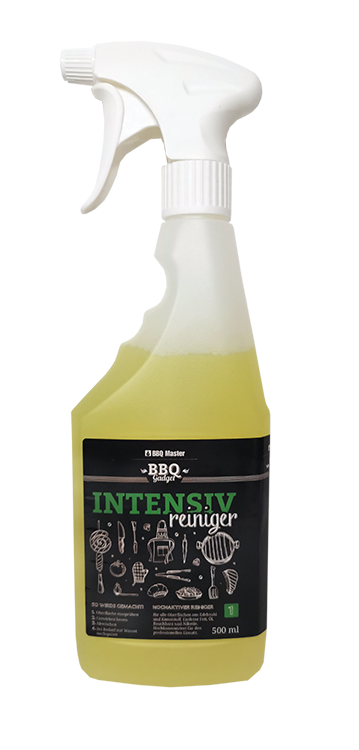 Intensive Cleaner
The highly active professional grill cleaner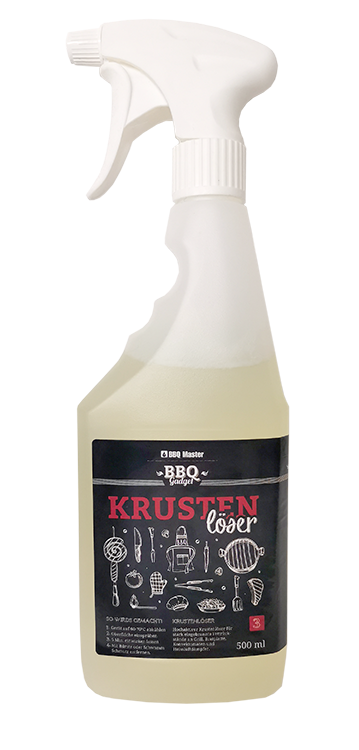 Crust Remover
Highly active crust remover for heavily burnt-in grease residues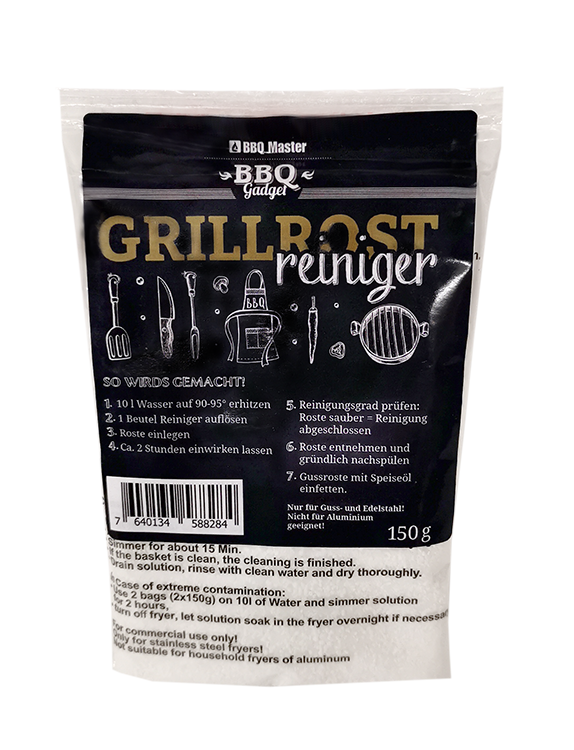 Grill Grate Cleaner
The grill grate granulate removes the strongest incrustations and grease residues on the grill grate and burner cover made of stainless steel.
Passend zu Stainless Steel Care