BBQ Master Top Heat L
Set new steak grilling standards with the BBQ Master Top Heat L
Bring out the maximum of taste with the "little one" ! Due to the high temperatures of up to 800 degrees Celsius the barbecue food caramelises in a few seconds. Perfect for steaks, because this gives it a great crust and at the same time keeps it nice and juicy inside.
But that is not all the TopHeat can do lengthwise. You can also use it to caramelize fruit or vegetables, or to prepare
...
Bring out the maximum of taste with the "little one" ! Due to the high temperatures of up to 800 degrees Celsius the barbecue food caramelises in a few seconds. Perfect for steaks, because this gives it a great crust and at the same time keeps it nice and juicy inside.
But that is not all the TopHeat can do lengthwise. You can also use it to caramelize fruit or vegetables, or to prepare goose breast, pizza and crustaceans. There are no limits to your creativity

Tip: The dripping juice is collected in the fat collection tray so that you can process it into a fine sauce. If you fill the warming dish with vegetables at the same time, you can create the perfect side dish on the side.

Use the BBQ Master Top Heat L gas grill with its high temperature ceramic burner in the garden or on a terrace - for perfect steakhouse quality!
Quantity: 12 kg
incl. VAT
Shipping costs: EUR 0.00
Features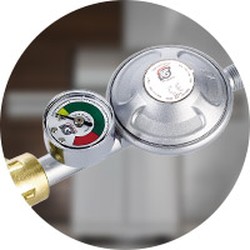 Safety pressure regulator
Safety is very important to BBQ Master and that is why we equipped our grill with a safety pressure regulator with an integrated manometer and an excess flow cut-off valve: Thanks to the integrated manometer you can do a pressure test without any other instruments. Losses in pressure from leaks are therefore easy to spot. The integrated excess flow cut-off valve closes the valve of the gas pressure regulator should the gas hose break or tear. This means that gas cannot flow unchecked. An integrated filter screen keeps the gas nozzles from becoming clogged with impurities.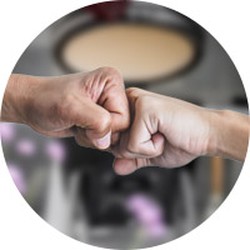 Value for money
With the BBQ Master you get more for your money because we sell all of our barbecue products directly to our customers without any intermediaries. This allows us to offer high quality products at lower prices than you would otherwise find on the market. Where we never save is on quality: BBQ Master grills are made of stainless steel (for professionals: AISI 430 X6Cr17) like what is used in the health and heating industries.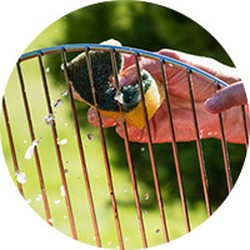 Simple to clean gas barbecues
The BBQ Master is extremely user friendly: just clean the burner covers and grill racks when they are still warm using a wire brush. For a deep clean after long use remove the burners in just a few seconds and clean the inside of the BBQ Master with the solvent «Greasecutter Fast Foam» (available as an accessory) efficient, deep cleaning.
Properties overview
Grilling surface 17 x 26.5 cm
Total power rating 4.3 kW
1 infrared top burner/broiler boasting 4.3 kW total power
5-level insert
1 stainless steel grilling grate
Barbecue tongs with integrated bottle opener
Stainless steel heat retaining bowl; depth 4 cm
Stainless steel fat tray; depth 2 cm
1 electric ignition system (AAA battery not included with the grill set)
Thick-walled stainless steel housing
Backed by a 3-year-warranty
Technical data
Assembled dimensions (W/H/D) 23 x 53 x 40 cm
Packaging dimensions (W/H/D) 25 x 58 x 45 cm
Weight 12.3 kg
Videos
Passend zu BBQ Master Top Heat L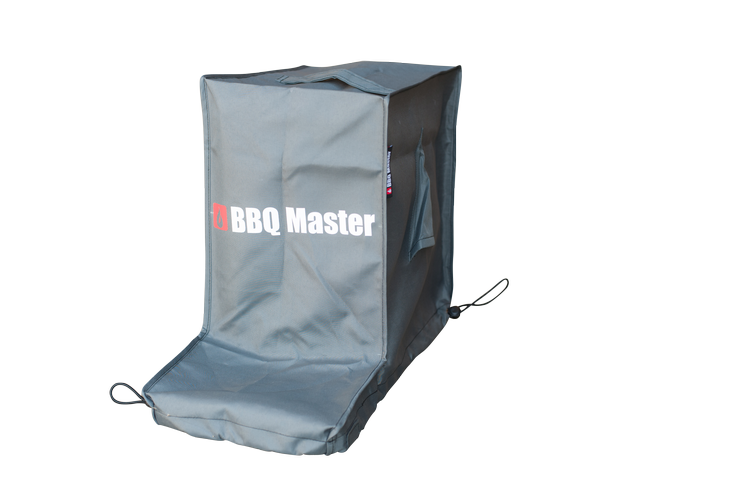 Cover Premium Top Heat
Protect your grill with this first-class cover!
Lava Stone Top Heat
Can do much more than just pizza! Stores heat for more than 40 minutes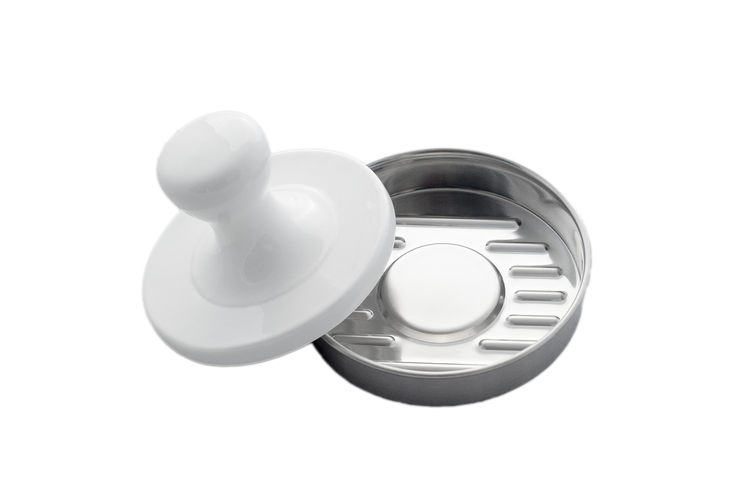 Patty maker
If you want the perfect patty for your homemade burgers, the BBQ Master hamburger press is the perfect solution.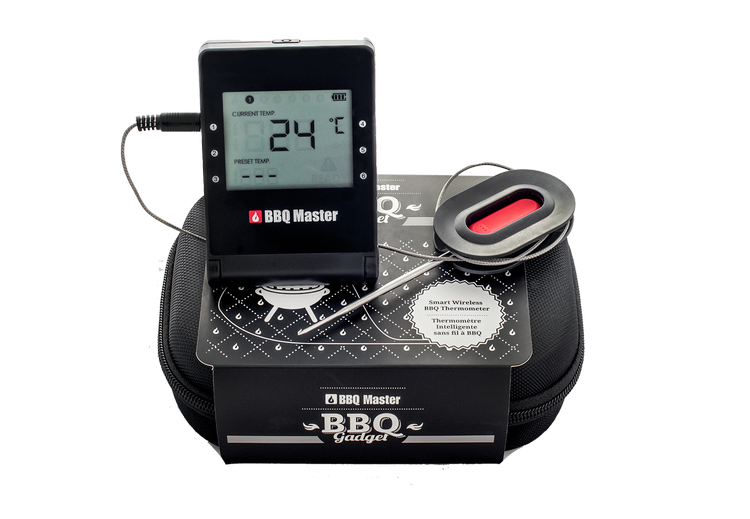 Smart Wireless BBQ Thermometer with one probe
Perfectly grilled - for everyone: With this smart thermometer you can easily monitor your barbecue food via app. Even from a distance.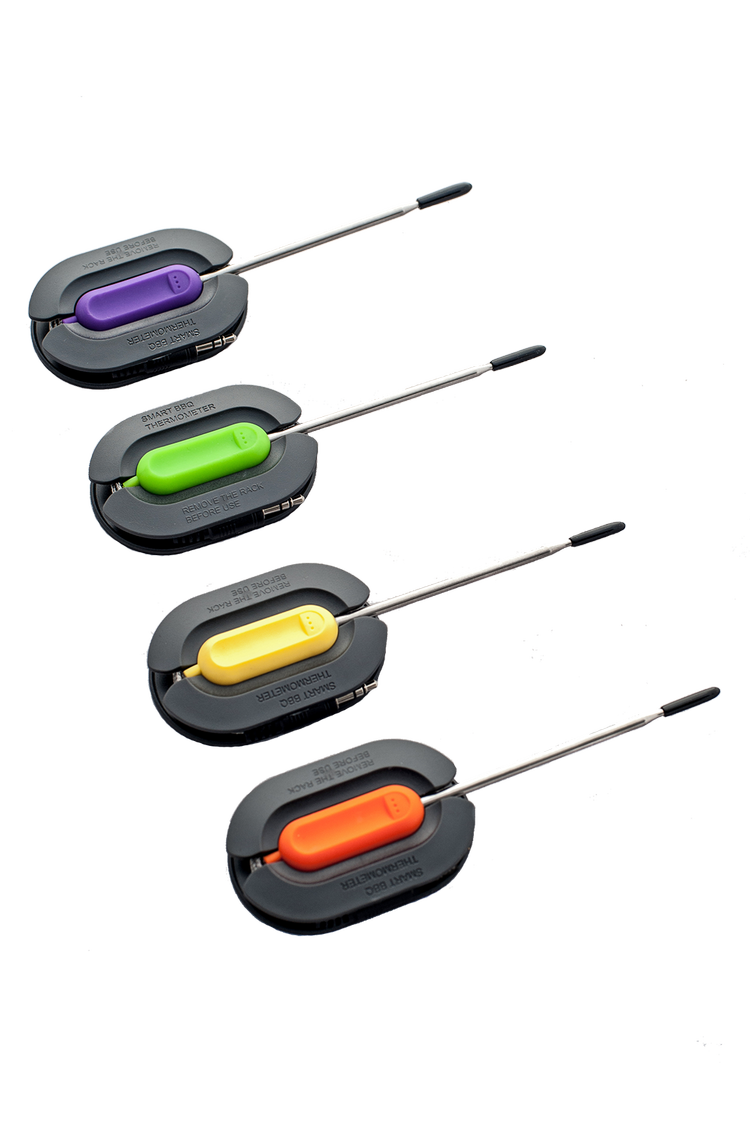 Thermometer probes set of 4
BBQ Master Set with four coloured thermometer probes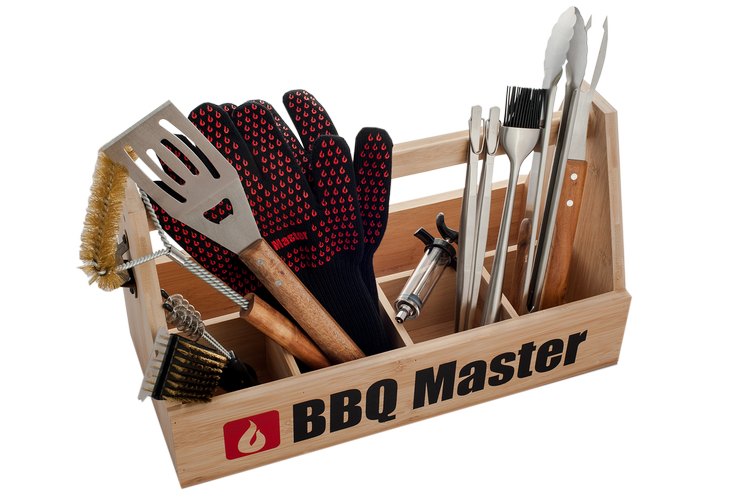 Grill cutlery box Premium Set
The perfect complement to a charcoal or gas barbecue - and therefore also an ideal gift for barbecue enthusiasts.
BBQ gloves
Secure protection, good grip
EUR 49.50
EUR 29.90
incl. VAT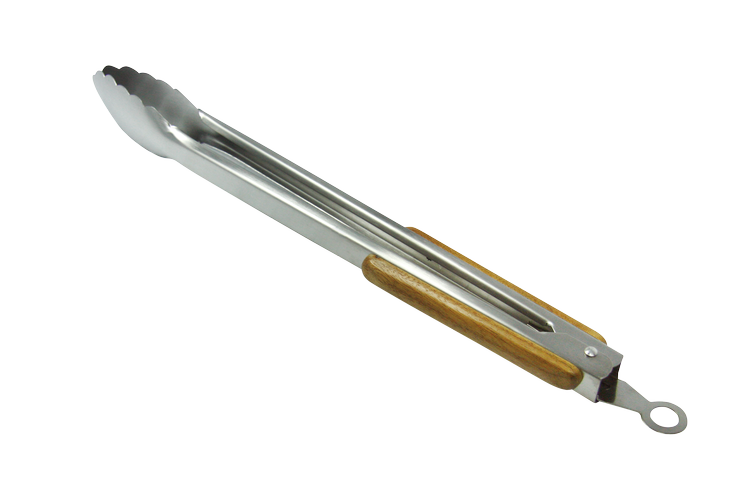 Grill Tongs
The BBQ Master grill tongs let you grip and turn your grilled goodies with ease and precision.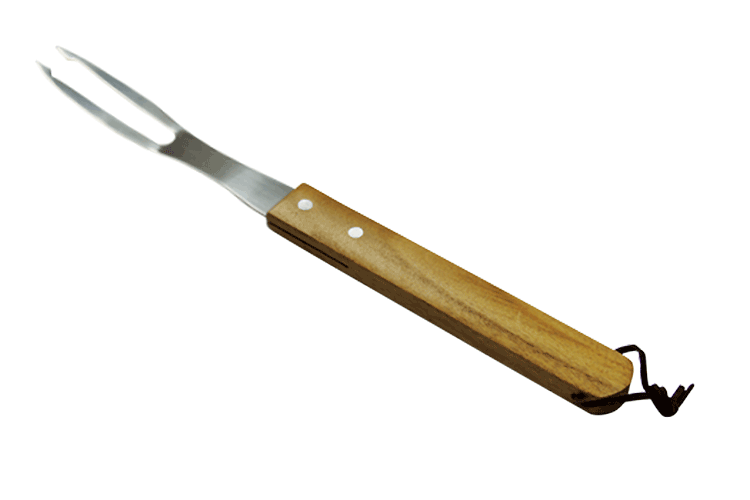 Fork
Keep your hands from the heat - with this extra-long BBQ Master stainless steel BBQ fork.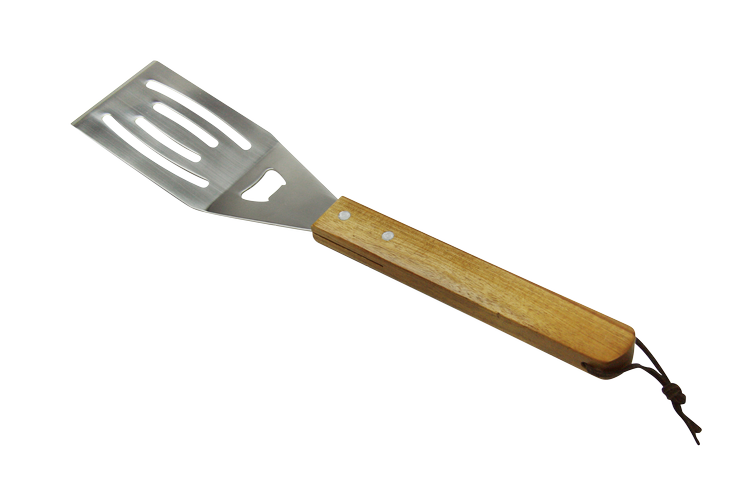 Grill Spatula / Roast turner
This roast turner should be in every household: Indispensable for turning fried food, hamburgers, meat, poultry, etc.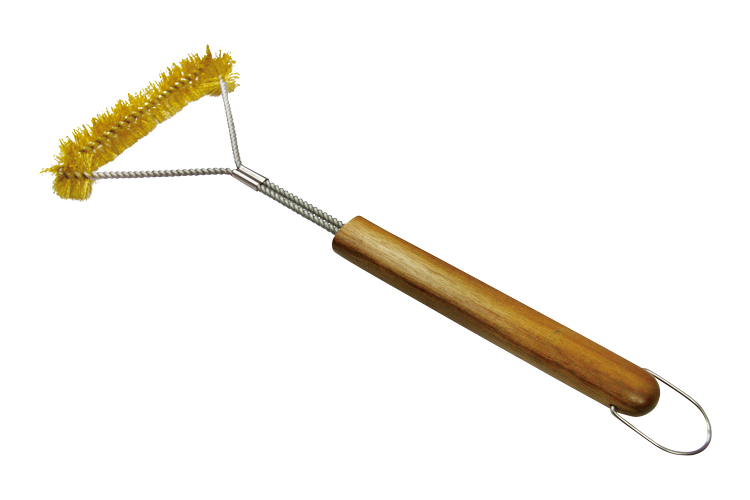 Triangle Brush
Clean your BBQ Grill Master easily and efficiently with the BBQ Master BBQ brush.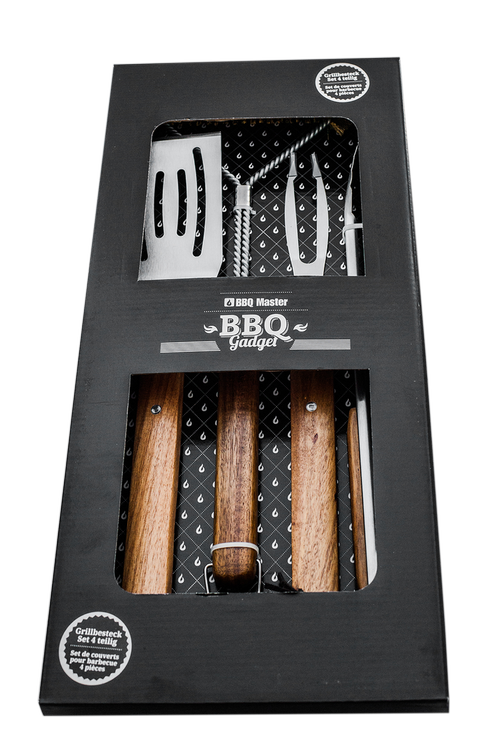 Grill cutlery set 4 pieces
The professional 4-piece barbecue cutlery set made of stainless steel and acacia wood - Ideal for your next barbecue party or as a gift for friends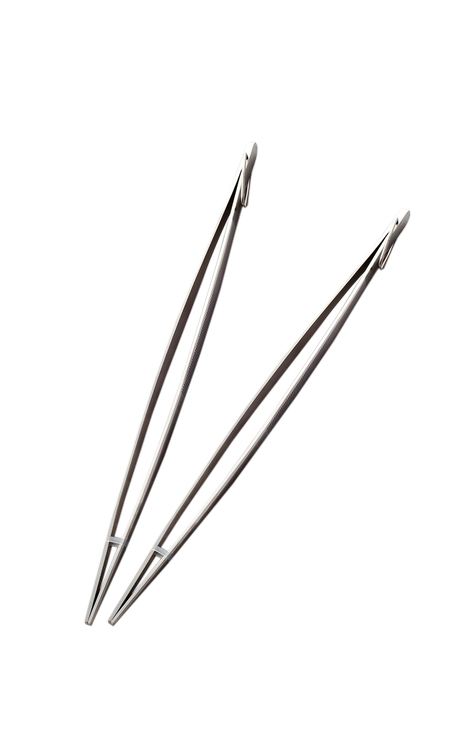 Grill tweezers 2 pieces
The grill tweezers are the optimal tool for the BBQ Master Grill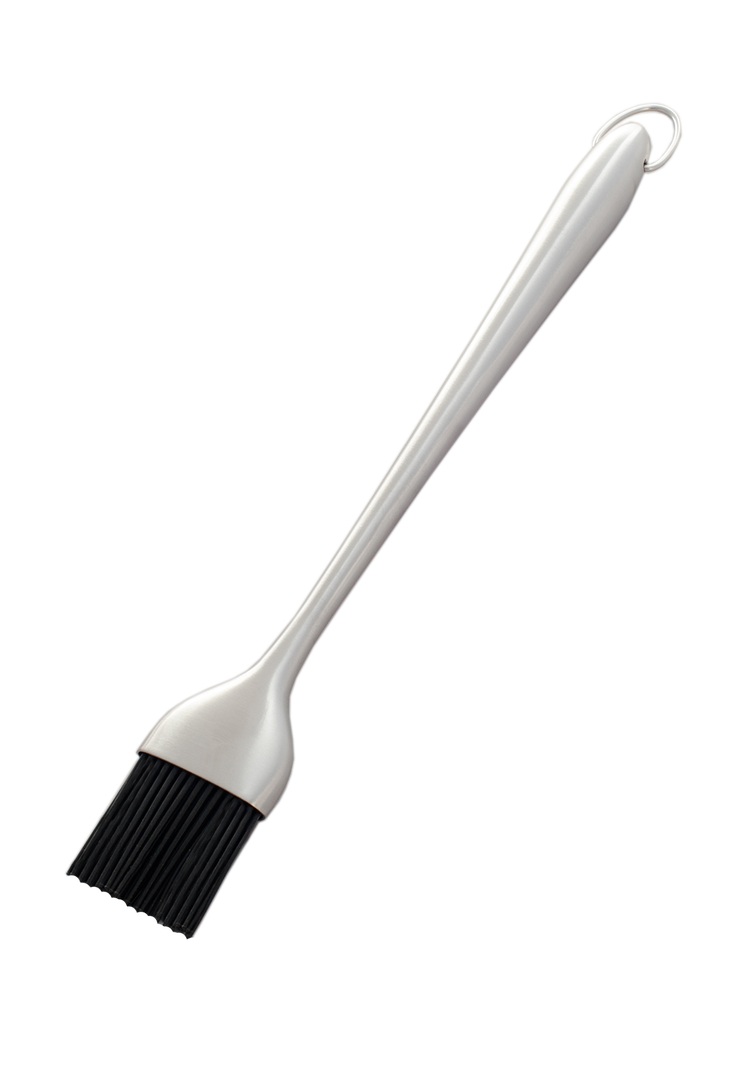 Marinade brush
The extra long marinade brush made of high-quality, food-safe silicone and stainless steel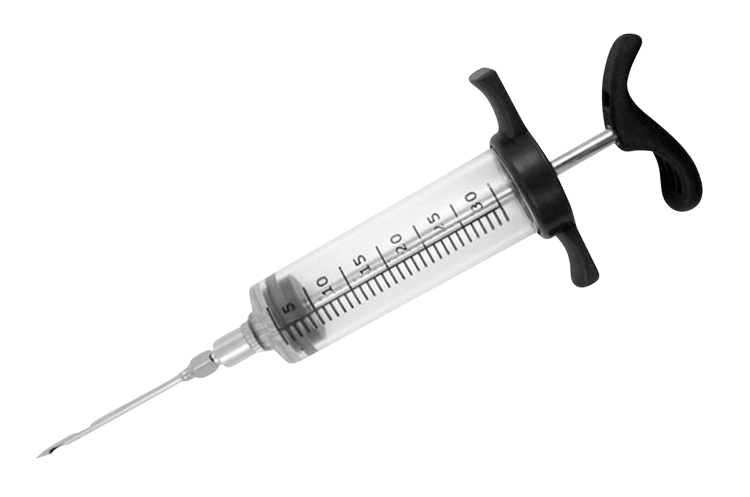 Marinades Injector / Syringe
Now your barbeque will be even jucier - thanks to the BBQ Master marinades injector.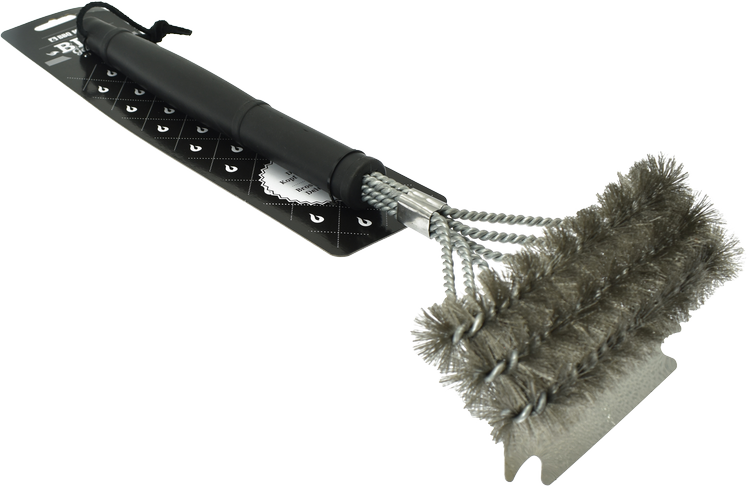 Deluxe 3 Head Grill Brush
Innovative triple head for perfect grill cleaning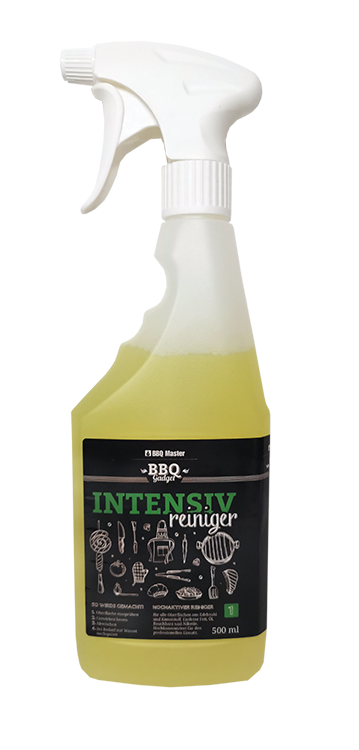 Intensive Cleaner
The highly active professional grill cleaner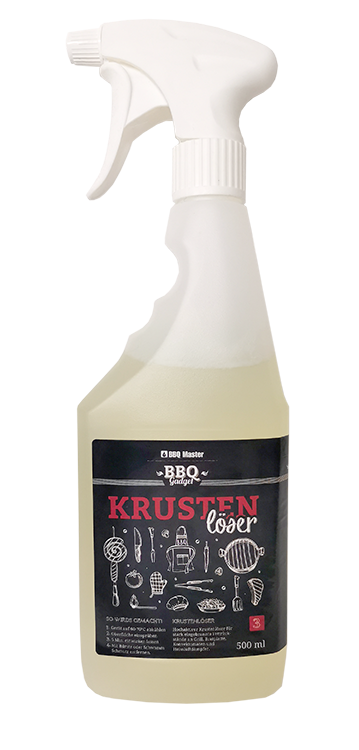 Crust Remover
Highly active crust remover for heavily burnt-in grease residues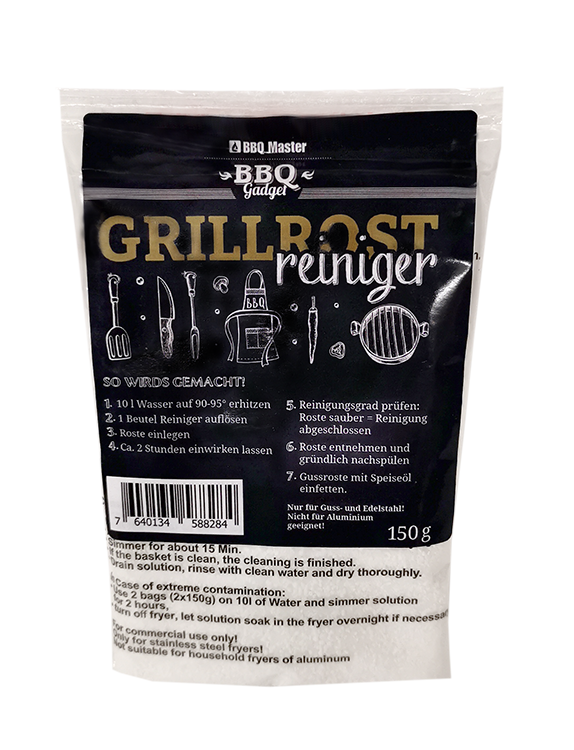 Grill Grate Cleaner
The grill grate granulate removes the strongest incrustations and grease residues on the grill grate and burner cover made of stainless steel.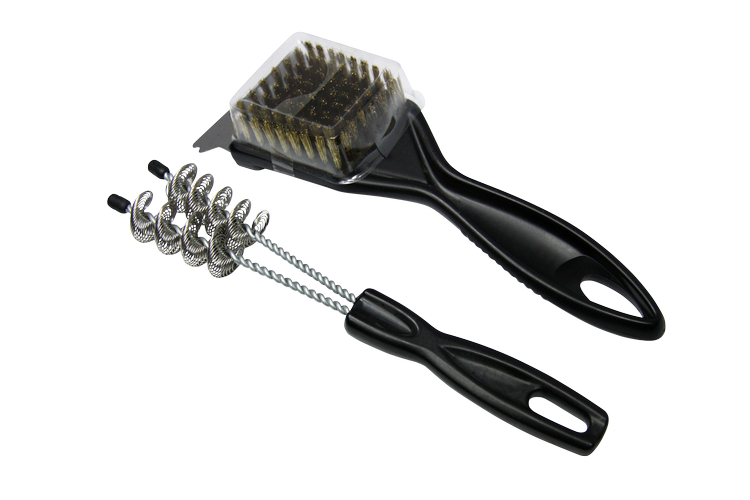 Brush Set
The BBQ Master cleaning set makes barbecue cleaning almost child's play.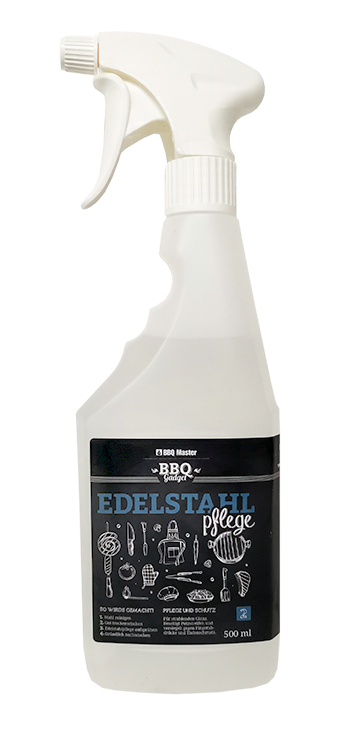 Stainless Steel Care
Provides a radiant shine and lasting protection for stainless steel surfaces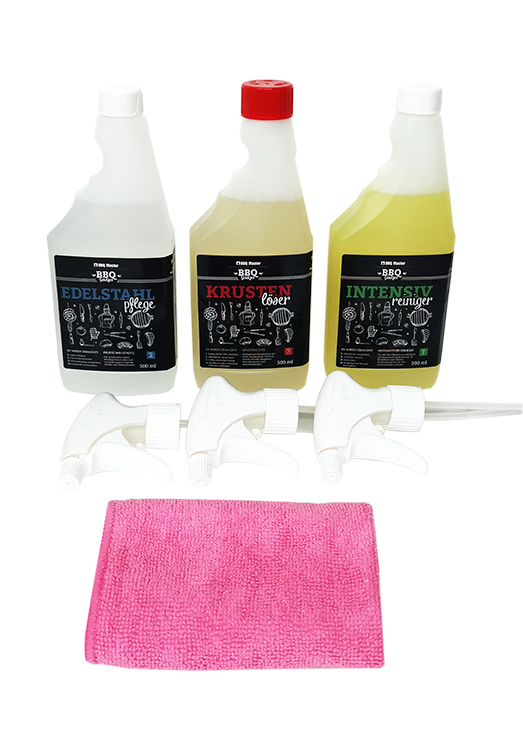 Grill Cleaner Set (3x500ml) with microfibre cloth
The power trio for optimal cleaning, degreasing and care of your barbecue
EUR 64.90
EUR 54.90
incl. VAT
Passend zu BBQ Master Top Heat L