Lava Stone XL Premium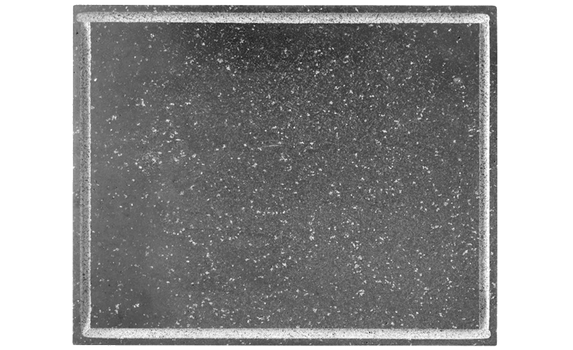 Can do much more than just pizza! Stores heat for more than 40 minutes
The preparation of the barbecue food is particularly easy and delicious on the BBQ Master lava stone:
It is much easier to turn meat and fish on the polished lava stone, as the barbecue food sticks less than on conventional grill grids.
Use the BBQ Master Lava Stone not only for bread, pizza or egg dishes: You can also use it to prepare wonderfully juicy meat and delicious fish!
Choose
...
The preparation of the barbecue food is particularly easy and delicious on the BBQ Master lava stone:
It is much easier to turn meat and fish on the polished lava stone, as the barbecue food sticks less than on conventional grill grids.
Use the BBQ Master Lava Stone not only for bread, pizza or egg dishes: You can also use it to prepare wonderfully juicy meat and delicious fish!
Choose your BBQ Master Lava Stone to match your BBQ Master - we offer you all corresponding sizes.

Lava stones are made of cold volcanic rock. The special feature of lava stones is the porous structure and the perforated surface which provides a very good heat storage. The stored heat is then transferred more evenly to the corresponding grill food. The stone also prevents fat burning.
Version: XL Premium 41.5 × 31.5 × 2 cm
EUR 99.00
incl. VAT
Shipping costs: EUR 8.90
Technical data
suitable for the
BBQ Master model
:
XL Premium
41.5 × 31.5 × 2 cm
not compatible with other BBQ Master XL
Application & Care
In order to enjoy the lava stone plate for a long time, do not put the cold stone in the hot grill. It could crack and shatter. Place it in the cold grill and heat it up for 15-30 minutes.
Always put some suitable cooking oil on the lava stone at the beginning to prevent the food from sticking to the grill.
Let the plate cool down well after use. Do not cool down the lava stone with cold water.
After use, place the lava stone in the water and leave it there for a long time to soak properly.
Do not use detergent to clean the plate, as the stone can take on the taste of the detergent.
Videos